About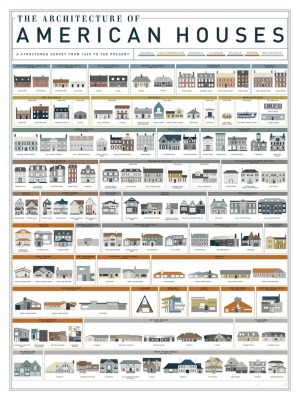 Looking for an appraiser in the Western Massachussetts or North Connectict area? You've come to the right place, if you need a local appraiser with experience completing appraisals in and around the surrounding areas. With decades in the appraisal business, we are well equipped to provide a trustworthy, and honest appraisal. We work with clients who are dealing with a variety of situations. Richard Kane and Associates Ltd is an independently owned residential Real Estate Appraisal company. For over 25 years, mortgage lenders, consumers, and other real estate professionals, have depended on Richard Kane & Associates to provide high-quality valuations on all types of residential Real Estate. We are continuously keeping up with local real estate trends and staying current on valuation techniques. As a result, we have been consistently able to produce reliable property valuations for our clients.
As a trustworthy appraisals partner, we have a proven system for success set in place. Our system allows us to accept assignments and deliver appraisals in an effective, professional and timely manner. Our appraisers have performed extensive assignments on all property types, locations, and values. There isn't much we haven't seen at this point.
Unlike most appraisal companies, we offer a full time administrative staff to assist our clients with any questions they may have through-out the entire appraisal process. We believe our customer service has contributed to the success of our organization. Our goal is to provide high-quality appraisals and consultation services to our clients that will empower them to make smart business decisions. We take pride in our reports. We are a family oriented, hard working group who strive to be the best in the business. In doing so, we have developed many long term relationships with our clients and staff and enjoy our work.
Why Choose Us?
Access
Full time office staff Monday-Fri 9-5pm. You call we answer!
Availability
Our panel consists of 6 full time Certified appraisers specializing in residential property appraises in Western MA and CT. We offer flexible scheduling, including nights and weekends.
Teamwork
We are better appraisers because we have systems in place to combine our: resources, experience and abilities.
Service
We know the importance of personalized customer service. We're always mindful of this whether we're on the phone, in e-mail or in person. Our panel of appraisers can assist in removing the emotional aspect from the home valuation process.
Experience
The average years of experience per appraiser is 15 years. Each appraiser holds the highest residential appraisal license. Certified Residential.
Quality
Our reputation and future are based on the quality of our appraisals. Quality includes analyzing all market data and extends into our inhouse review process. The appraisal report is reviewed from the "Lender's Point of View" to ensure accurate and high-quality reports.
Professionalism
Providing a high-quality appraisal product is not enough for us or for our clients. Ours is a business of relationships, trust and integrity. All appraiser are insured and fully licensed. We dilgentely follow the Uniform Standards of Professional Appraisal Practice(USPAP) which means you can be confident in our product.
Honesty and Integrity
Richard Kane & Associates has an established reputation for providing competent and ethically superior appraisals.
We have quite a few responsibilities as appraisers, but our chief duty is to our clients. Typically, in residential practice, the appraiser's client is the lender ordering the appraisal, and often the appraisal is ordered by a third party the lender has retained to maintain independence. appraisers have certain duties of privacy to their clients, plus many rules and regulations controlling with whom we share information. Other obligations include numerical accuracy depending on the assignment's nature, acquiring and sustaining an appropriate level of competency and education, and the appraiser must conduct him or herself as a professional. We take these ethical responsibilities very serious. Appraisers also have standards outside of boundaries of clients and others. All our appraisals follow Uniform Standards of Professional Appraisal Practice (USPAP) guidelines. We meet or exceed the industry standards set in place for professionalism. We can't accept anything less from ourselves. Completing orders based on contingency fees is never an option. In other words, we don't agree to complete an appraisal report and collect payment on the contingency of the loan closing. It should be obvious that fabricating a home's value to achieve a higher fee is unethical!. All appraiser are insured and licensed. You can be confident in our product and our goal is to provide an objective analysis to assist in making informed Real Estate decisions.